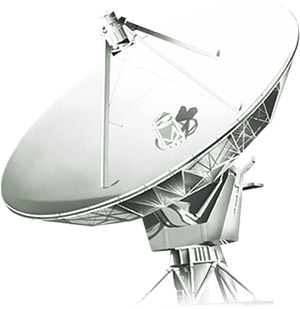 High Gain Pty Ltd is a Service based company formed in October 2002 through the shared desire of its founding directors to provide high quality technical services to the Broadcast and Telecommunications industries.
High Gain's vision is to fill a growing space being left in the industry in Australia and Worldwide, where a small, Specialist Company, possessing high standards and expertise can work with Broadcasters, Manufacturers, Telecommunication Providers and associated service companies to provide high quality, low fuss services to the mutual benefit of all parties. Producing a high gain for all is the essential theme behind the company name.
High Gain is specifically interested in the fields of Broadcasting (transmission and studios) and Telecommunications (Transmission and Access technologies) and aims to remain a small company with a solid base, promising its clients a reliable service of the highest quality. While being proudly Australian owned and based, High Gain is actively seeking global opportunities.
High Gain aims to develop personal, lasting, professional relationships with its clients, building trust and reliability through efficient service and delivery.
High Gain enjoys a strategic relationship with other service based organisations of a complementary nature, thereby, creating a flexible and mutually beneficial affiliation that can satisfy varying client requirements through a single point of contact. These Include, Rigging contractors, Plumbing specialists and Building Contractors. High Gain has developed ongoing commercial relationships with a number of Australian and Overseas base organisations to assist in the implementation of Major projects.
DIRECTOR PROFILE
David James Camilleri (b. 1964) obtained a solid grounding in communications electronics through his six years of training and service as a Radio Technician with the Royal Australian Air Force. He expanded and developed these skills through working for several years with marine electronics and communications systems.
David gained his first introduction to broadcasting while working as a technician at TCN 9 in Sydney. This provided opportunity to be involved in the full range of television studio facility installations from design through to commissioning and Outside broadcast.It was when he took on the role of a Site Supervisor, then Project Manager with Comsyst Pty Ltd that he began to develop his most valuable assets: as a thorough organiser with a remarkable aptitude for understanding and integrating diverse technologies.
David has worked in this capacity within several companies, running projects across a range of technologies. These include digital and analogue television broadcasting, a national F.M. radio broadcasting rollout including satellite network program delivery, MMDS Pay TV transmission systems, satellite earth station facilities, microwave links and, at Macrocom, as national Point of presence (POP)/Point of interface (POI) rollout manager utilising Microwave, ATM and DSLAM technologies. Prior to the instigation of HIGH GAIN, David' s most recent role, as a Senior Project Manager at BSA, has seen him also consolidate his talents in total resource allocation and cost analysis, making him a true all-rounder.
David has a passion for the great outdoors and for adventure sports. He lives on the Central Coast of NSW with his wife, two children and an ever-increasing menagerie. He hopes one day to finish building their family home.
KEY PERSONEL PROFILE
Brent Moore (b. 1961) Accredited NSW Electrical supervisor/Contractor with experience installing Commercial, domestic, Air conditioning, telecommunications and Broadcast installations. Also experienced with appliance maintenance in numerous commercial fields.
Brent originally from New Zealand first had a working relationship with David back their Comsyst days. Where Brent was a Employed as a Communications Rigger/Electrician working on the Optus Mobile Phone system rollout in the 90's. Brent was involved installing Microwave Links for the distribution and back haul for cell sites.
Brent was also involved in the Installation works of Numerous MMDS Antennas across the country during The Austar (then CETV), Galaxy and East Coast Television rollouts.
After leaving Comsyst quite some years back Brent has been working mostly offshore with in PNG and Malaysia in the Oil & Gas Industry.
Since starting with HIGH GAIN, Brent has been involved with varied broadcast associated projects including the installation works for On Air Solutions/Logitek and the ABC Regional Radio Studio Upgrades along with a number of small rigging works at TCN Nine, TX Australia and for BAI Crittical Communications.
Brent's strengths as a Supervisor and site manager lie in his time management skills, his attention to detail and his diverse skills garnered through many years working in a wide range of fields.